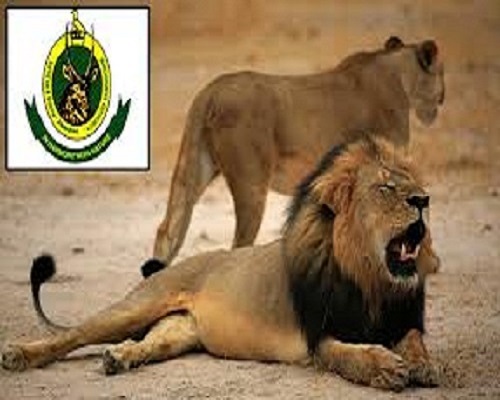 Major road rehabilitation work in progress around Hwange National Park
The Zimbabwe Parks and Wildlife Management Authority (Zimparks) and wildlife conservation organisations have committed to intensify the ongoing rehabilitation of the road network around the country's largest game reserve, Hwange National Park.
The country's wildlife authority, Zimparks and the global non-profit organisation International Fund for Animal Welfare (IFAW) who last year sealed a major partnership agreement on wildlife conservation in key protected areas, have made substantial progress in upgrading the road network around Hwange National Park.
Work on the project which is also funded by World Wide Fund for Nature (WWF) includes the resurfacing and widening of the road from Manga 3 Airstrip to Makona Camp. A private player has also assisted in the revamping of the Manga 3 Airstrip.Zimparks Public Relations Manager Mr Tinashe Farawo said the authority is pursuing Public-Private Partnerships in conservation initiatives.
"We have grateful to most of the wildlife conservation partners whom we are working within particular IFAW and WWF. They are not only providing foods rations to the rangers but also upgrading our road network," said Tinashe Farawo – Zimparks Public Relations Manager.
The upgrading of the airstrip and the ongoing road rehabilitation work is also part of efforts to ensure the country's tourism products are in good shape ahead of the resumption of operations after the lockdown.
Wildlife conservation programmes have been severely affected by the COVID-19 pandemic, with more countries in Southern Africa compelled to channel limited resources towards saving citizens' lives first. Under the current situation, wildlife conservation has in most cases been sidelined.